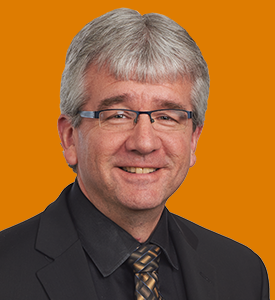 Kevin Sitka
President & Chief Executive Officer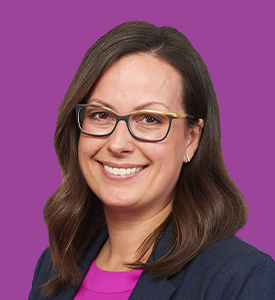 Andrea Dysievick
Chief Advice & Service Delivery Officer
Allan Godfrey
Chief Risk Officer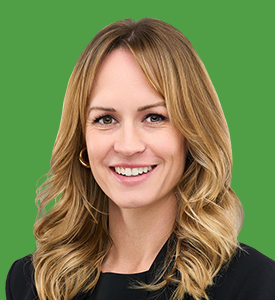 Sara Rusak
Chief Digital and Operations Officer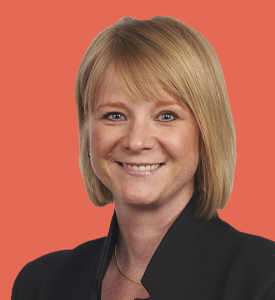 Kim Champion Taylor
Chief People & Brand Officer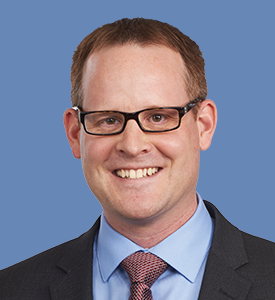 Michael Taylor
Chief Financial Officer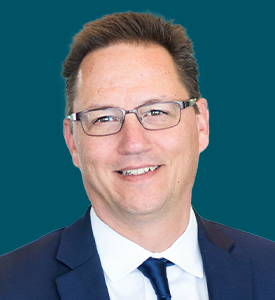 Brent Turman
Chief Advice & Service Delivery
Officer, Business, Community and
Winnipeg Insurance Brokers
I'm Kevin Sitka. As the President and CEO, I oversee all aspects of your credit union. I lead the executive team at the head of an organization of over 400 employees, who are all committed to the triple bottom line of people, planet and prosperity. Guided by the ACU vision, mission, and values, I'm accountable for executing our strategic plan, while continuing to foster a values-based banking culture. My goal is to ensure ACU is financially sustainable, a top employer, and carbon neutral, while providing products, services, and advice that will benefit our members. I'm also very engaged in developing strategic alliances with local community partners and the wider credit union system. I have over 30 years of business experience across numerous industries, and have been privileged to work in the credit union system for the last 17 years. I'm truly energized each and every day to work hard to realize our vision of a world in which financial services in local communities contributes to a sustainable future for all.  Outside of work, family is critically important to me.  We enjoy spending time taking in all Manitoba has to offer – from world-class cuisine, to the arts, our beloved sports teams, and the great outdoors.
Education and Credentials:
Bachelor of Arts, Honours (Applied Economics) 
Masters of Arts (Economics) 
Masters of Business Administration
Chartered Professional/Managerial Accountant
Institute of Corporate Directors Designation
Chartered Director Designation
I'm Andrea Dysievick. I oversee the Retail and Wealth teams at ACU, which include the Branch network, ACU Wealth, the Member Communication Centre, Member Engagement, and ACU Dealer Finance. With over 20 years in the Financial Services industry, I am passionate about the employee and member experience. I am inspired by the simple things we do every day that have a positive impact. We have the opportunity to assist members in their daily banking needs and through some of the biggest moments in their lives. At ACU, we are using business as a force for good, and it's a privilege that I, and everyone at ACU, take pride in. Outside of work, my children keep me busy with their sports activities. I enjoy running, adventure racing, time at the lake, and anything else that gets me out in the fresh air.
Education and Credentials:
BBA Marketing and Human Resources
Personal Financial Planner Designation
I'm Allan Godfrey and I'm responsible for the overall leadership and business direction of the Risk Division. I also maintain strategic relationships across the provincial and national credit union systems for the benefit of ACU. I've worked in the credit union system for over 20 years, assuming the role of Chief Risk Officer at ACU in 2018. My personal values are closely aligned with ACU. I strongly believe in fairness, honesty, integrity, being accountable for your actions, and being ethical. All values I live and practice in both my work and my personal life. In my personal time, I read, golf, curl and am a big fan of the Jets and Blue Bombers. I enjoy spending time at our cottage with my family, and try to stay active by going for walks or getting out for a run.
Education and Credentials:
Bachelor of Commerce (B. Comm.) from the University of Manitoba
Chartered Professional Accountant (CPA)
Chartered Accountant (CA)
I'm Sara Rusak. As Chief Digital and Operations Officer, I'm responsible for the overall leadership and direction of the ACU Innovation Division, including Information Technology and Digital Delivery. I'm passionate about innovation, progress, and discovering what's possible as I harness the talents of the teams around me to work towards ambitious goals. I draw on my 20 years of experience in financial services and software while staying informed through continuous learning. I bring enthusiasm and focus on constant improvement to help find creative solutions. My values are very much aligned with ACU. Working at ACU allows me to contribute to our community, helping to shape a more equitable future for everyone. I'm a mother to two children, a continuous learner and an avid reader.
I enjoy watching my kid's sports and activities and spending time at our family cottage.
Education and Credentials:
MBA, University of Manitoba, Asper School of Business
Masters Certificate in Project Management
Project Management Professional (PMP) Designation
Reach me at:
204.258.3500
srusak@acu.ca
LinkedIn-Sara Rusak
I'm Kim Champion Taylor and I oversee all people related policies and programs at ACU. At the end of the day, the people are the organization, and an organization succeeds because of its people. I've been in this field since 1996 as a human resources specialist, generalist, analyst, consultant, manager, director, vice president and chief officer. I believe that everyone has strengths and wants to feel like a contributing member of the team. I believe we all have more to learn, and that we all can learn from one another. I believe in accountability to our members and to one another. There isn't anything I do that doesn't reflect these values. And all these values can certainly be found at ACU. Outside of work, my two teenage boys and one golden retriever keep me busy. My life is all about spending time with family and friends, enjoying great food in Winnipeg's awesome restaurants, walking the dog and exploring the beautiful lakes in Manitoba and neighbouring provinces.
Education and Credentials:
Bachelor of Commerce (Honours), from University of Manitoba
Member of Chartered Professionals in Human Resources of Manitoba
Member of Credit Union Central of Manitoba's Human Resources Advisory Committee.
I'm Michael Taylor. I am responsible for the overall leadership and business direction of the Finance division. I manage the finances and am responsible for financial reporting and analysis, including facilities and procurement, payment processing functions, and environmental sustainability areas. I've worked in the credit union system since 2003. After obtaining my designation, I began with Astra Credit Union and became part of ACU with the merger in 2007. Being honest, reliable, sincere and compassionate, while also being highly motivated to succeed, are values that are core to me. While I've always been comfortable working with numbers, I also really enjoy and appreciate the impact ACU has on its members, employees, environment and community at large. It's much more than numbers and I can see the tangible impact we make on a daily basis. When I'm not working, I really enjoy the outdoors; hiking, canoeing/kayaking, fishing. I also enjoy reading and travelling.
Education and Credentials:
Bachelor of Commerce degree from University of Manitoba
Chartered Professional Accountant
Chartered Accountant

I'm Brent Turman. I oversee the Business and Community Financial Centres and Winnipeg Insurance Brokers, where I lead a team of talented professionals who serve the financial needs of ACU's business membership. Together, we strive to help ACU members by delivering an exceptional banking experience in the pursuit of supporting members to achieve their dreams. My career in the credit union system spans over 30 years in many varied roles, starting in entry-level positions to most recently leading Entegra Credit Union as Chief Executive Officer. I believe in the values of the cooperative model that place the best interests of our members, employees, communities, and environment above all else. I appreciate that ACU is a purpose-driven organization that aspires to integrate those values into its day-to-day activities and is committed to using business as a force for good. Outside of work, I enjoy spending time with my family, playing golf, and collecting sports memorabilia as a hobby.
Education and Credentials:
Bachelor of Commerce (Honours), from the University of Manitoba
Chartered Professional Accountant (CPA)
Certified Managerial Accountant (CMA)
Certified Chief Executive (CCE) Designation
Fellow of the Credit Union Institute of Canada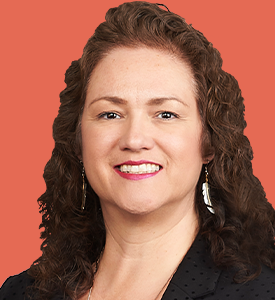 Crystal Laborero
Board Chair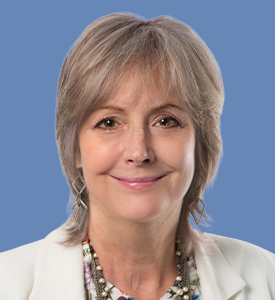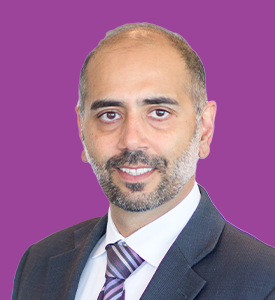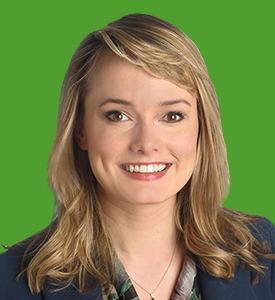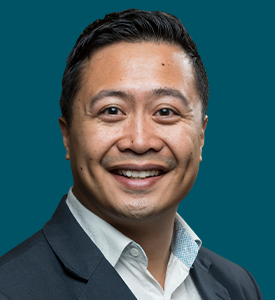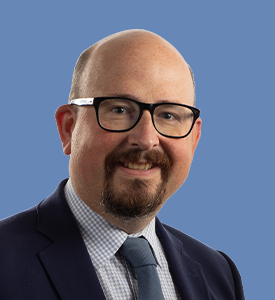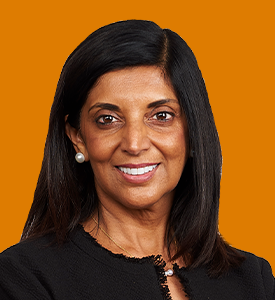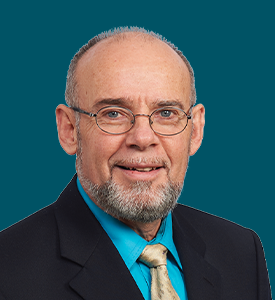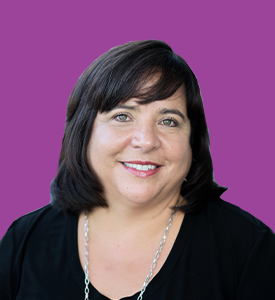 I'm Crystal Laborero. As Chair of the ACU Board of Directors, I oversee the various Board Committees and help guide the Board as it works towards ensuring the continued success of an important Manitoba co-operative. I have 10 years' experience in the banking industry and opened the first on-reserve branch in Manitoba for RBC at Peguis First Nation. I sit on other boards and am exposed to a wide range of industries which provides for an even wider perspective and network. I'm also self-employed and the owner of Laborero Consulting, a management and HR consulting firm taking on innovative projects that can positively impact the community. As an Indigenous woman, I bring a different perspective. To me, community economic development and helping those who may not be receiving banking services is very important. I value community, fairness, integrity, caring and I see that in ACU. I am a Band member of Sapotaweyak Cree Nation, I'm married and a mother of two adult daughters and two adult stepdaughters. I love doing hot yoga, traveling, hiking, and reading.
Education and Credentials:
Certificate in Human Resource Management from the University of Manitoba
Certificate in Management from the University of Manitoba
Attended Queen's School of Business – Leadership Program
Certificate in Practical Workshop Facilitation from the University of Winnipeg
Directors Education Program from Rothmans Institute of Corporate Directors
ICD.D designation
I'm Anne Lindsey, a member of the ACU Board of Directors. I currently serve as Chair of the Governance and Ethics Committee, and am a member of the Human Resources Policy and Compensation Committee. I'm semi-retired, with a modest consulting practice providing advice, research and planning assistance to non-profit organizations.
I believe every person has a right to financial security and empowerment and that financial services should be delivered locally and with a commitment to the benefit of the entire community. My values are ecological stewardship, human rights and social inclusion, and co-operation, all of which align strongly with the values of ACU. When not working, I'm passionate about growing healthy food for my family, and volunteering with local organizations. I love to spend time in nature, hiking, paddling, and cross country skiing.
Education and Credentials:
Bachelor of Arts degree from the University of Winnipeg
University Gold Medal in Anthropology
Master of Arts from the University of Calgary, Archaeology
Credit Union Director Achievement
ACU Board of Directors Committee:
Chair of Governance and Ethics Committee
I'm Marina James. As a member of the ACU Board of Directors I currently serve on the Audit and Finance and Risk Committee. I'm also the CEO of WinnipegREALTORS®. During my career, I've served as President and & CEO of Economic Development Winnipeg Inc.; Vice-President, Hotels with Westcorp Properties Inc.; General Manager Operational Effectiveness with Manitoba Lotteries Corporation; and as the General Manager of Place Louis Riel Suite Hotel. I serve on the Board of ACU because of its commitment to people and planet and because of its inclusive approach to those living in our province. My values of ethics and integrity guide everything I do, and are aligned closely with that of ACU and my fellow board members. When I'm not working I enjoy gardening, cooking and spending time with my family.
Education and Credentials:
MBA from the University of Guelph
National Advanced Certificate in Local Government Authority Administration and Economic Development from Dalhousie University
Certificate in Hotel Real Estate Investments and Asset Management from Cornell University
I'm Don Johal. As a Board member, I represent our members and ensure that ACU is operating in a sound and prudent manner in accordance with our mission, vision, and values. I've explored many avenues and business ventures throughout my career – I'm passionate about automobiles, commerce, and people, which has led me to work in and actively play a role in the local vehicle rental industry. I've built my career in the licensee/franchisee environment with Budget Car and Truck Rental and have been the President of the Manitoba Car and Truck Rental Association for several years. Before joining ACU, I was nominated to Entegra Credit Union's Board of Directors in 2017 and served as both Vice-Chair and Board Chair during that time.
I am a dedicated, active member of my community and am passionate about making our city and province a better, more inclusive place for everyone. I give back to my community through my involvement with various local charitable organizations, and I strongly believe in the importance of using Business as a Force for Good. Outside of work, I enjoy spending time in the community and attending community functions, taking trips with family and friends, and playing golf.
I'm Jacqueline Keena, and I relish the opportunity to bring my expertise to the diverse ACU board in service of the membership. Currently, I am managing director of the Enterprise Machine Intelligence and Learning Initiative (EMILI), an agriculture artificial intelligence accelerator working to increase the adoption and integration of intelligent technologies across the agri-food value chain in Manitoba. To the ACU Board, I bring a unique perspective as a young, Metis woman who is interested in policy, good governance and meaningful and significant diversity and inclusion.  Outside of work, I volunteer as the vice chair of the Women's Enterprise Centre of Manitoba, a non-profit that provides small business loans to female entrepreneurs. Previously, I was chair of "Be the Vote", a non-partisan, non-profit created to encourage greater youth participation in the electoral system. I enjoy cross-country skiing in the winter, gardening and biking in the summer. All year, I enjoy making great food and sharing it with family and friends. I'm excited to be working with ACU, a company whose values connect deeply with my own.
Education and Credentials:
Bachelor of Science (Agribusiness), University of Manitoba
Master of Arts, Public Policy, Carleton University
Professional Agrologist, Agrologists Manitoba
I'm Paul Lacap. As a Board Member, I represent the ACU membership and act in the best interest in the credit union. For the majority of my career, I have led change at the intersection of marketing and technology while managing multiple operational departments. My clients have primarily been large multinational brands including some of the largest finance and insurance companies in Canada and the US. Early in my career, when I was a fundraiser at United Way, I was introduced to ACU and to values-based banking. My values have always focused on human potential through education, the community and the improvement of my profession. My involvement with the University of Manitoba and ACU, now directly aligns my work with my values. Personally, I spend my time with my wife, son and lively dog as a husband and father. . I love to travel and have visited 25 countries in the last decade. I'm continually inspired by human potential and the hope of a better world for our kids to grow old in.
Education and Credentials:
Bachelor of Commerce (Honours)
Credit Union Director Achievement (CUDA)
Chartered Marketer (CM)
Project Management Professional (PMP)
PRINCE2 Practitioner
Prosci Change Management
ACU Board of Director Committees:
Chair Human Resources Policy and Compensation Committee
Member, Governance and Ethics Committee
I'm Jeff Leclerc. I was elected to the Assiniboine Credit Union board in March of 2023.
I and my fellow Board members work to ensure that our credit union is well-governed and that the strategic direction taken aligns with ACU's values. Together, we serve members by ensuring that ACU lives up to its ideals of being a financially responsible, socially progressive and sustainable organization.
My career has centred on board governance. I have worked for over 20 years as University Secretary at the University of Manitoba, the senior governance officer of the institution. I have also served on the boards of the United Way of Winnipeg and the University of Manitoba Pension Plan, among others.
As a caring and active citizen, I possess a genuine curiosity about the work of ACU and a desire to make a difference in our community.
My grandfather served on the board of his local Caisse Populaire for more than a quarter-century and I'm thrilled to be following in his footsteps. I'm also proud to be the husband of my wife Katie and father to our two awesome daughters. As a family, we love to travel, exploring new places, cultures and cuisines — and enjoy all that is on offer here at home in Manitoba.
Education and Credentials:
Master's in Educational Administration, University of Manitoba
Chartered Director (c.Dir.), Director's College/McMaster University
Institute for Educational Management, Harvard Graduate School of Education
Fundamental & Advanced Trust Management Standards, International Federation of Employee Benefits Plans
I'm Priti Mehta-Shah. I am a Board Member for ACU, and I serve on the Nominating Committee. As a new board member, my goal is to learn, learn and learn so that I can be highly effective as soon as possible. I am a leading transaction advisor who has provided valuable guidance to clients in Canada, and around the world, for over 30 years. My expertise includes assisting clients in the sale of their businesses by identifying and screening appropriate purchasers to yield premium pricing for the vendor, and effectively negotiating and structuring the entire transaction. My community work usually involves promoting entrepreneurship for women.
I believe you should do everything with integrity, always show kindness to others, and always strive to grow by learning. This aligns very well with ACU and its commitment to community inclusion, environment sustainability and community enterprise development. I enjoy volunteering, spending time with family, traveling and working out.
Education and Credentials:
Bachelor of Commerce, (Hons.) University of Manitoba
Chartered Professional Accountant
CICA In-Depth Income Tax designation
CF designation
Chartered Business Valuator designation
Fellowship from the Chartered Professional Accountants of Manitoba
ICD.D designation
Currently obtaining CUDA designation
I'm Alain Molgat. Together with the rest of the board I ensure that ACU has a strong governance framework and that governance structures and processes are leading edge. I'm a Chartered Professional Accountant (CMA) with over 30 years of experience in auditing, financial management and business advisory services. As the President of Alain Molgat Consulting Ltd., I provide management and business transition advice and solutions to small indigenous-owned businesses and businesses in the film production industry. I support Assiniboine's values-based vision and mission. My volunteer activities have always focused on community development, social inclusion and supporting co-operative principles. ACU is a vibrant, inclusive and diverse corporate leader in Manitoba, demonstrating daily its commitment to the community, to its employees and its members, and to the planet.
Education and Credentials:
Bachelor of Commerce degree with a major in accounting
CPA, CMA designation
Credit Union Director Achievement Program
ACU Board of Director Committee:
Chair of the Audit and Risk Management Committee
Member of the Human Resources Policy and Compensation Committee
I'm Diane Lee Sousa. As a Board member, I am dedicated to ensuring that ACU lives up to our mission, vision, and values while working in the best interests of our members. My career has centred around helping organizations integrate digital technologies in all areas of their organization, and my expertise lies in accounting and technology. I've worked in credit union–adjacent industries throughout my career and led the team that implemented accounting systems at many Manitoba credit unions, including ACU and legacy Entegra Credit Union. I was also on Entegra's Board of Directors for ten years, including two years as Vice-Chair.
I am deeply dedicated to my volunteer work. I strongly believe in the importance of giving back to your community, which aligns with ACU's commitment to community inclusion and enterprise development. I am currently on the Board and the treasurer for Riverview Community Centre, serve on the Technology Advisory Committee for CPA Canada, and volunteer with CPA Manitoba's Financial Literacy program. Outside of work, I love spending time with my family at our cottage, watching my children's hockey games (and managing their teams!), and giving back to our communities together.
Education and Credentials:
Bachelor of Commerce (Honours), University of Manitoba
Chartered Professional Accountant (CPA)
Certified Managerial Accountant (CMA)
Featured advice and stories