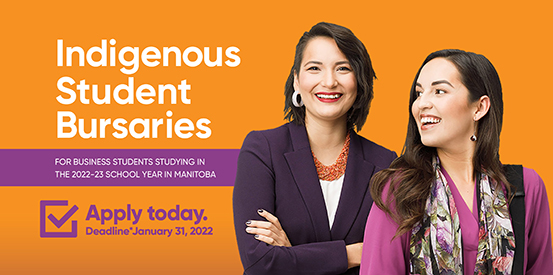 Indigenous Student Bursaries 
Are you an Indigenous student studying business in Manitoba? We are now accepting applications for the Indigenous Business Student Bursaries. Apply today. Deadline: January 31, 2022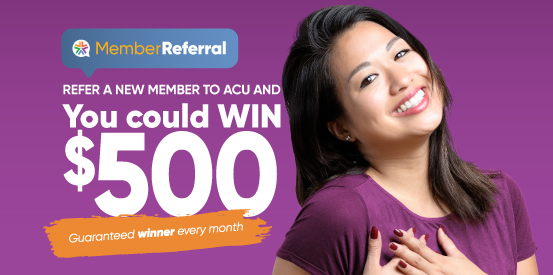 Refer friends and family to bank with us and we'll enter you into a monthly draw to win a $500 cash prize.
You share all the best moments in life with your friends and family so why not share with them where you bank? Refer your friends and family so they too can experience banking on values. Even though the world revolves around numbers, Assiniboine Credit Union will never treat members like one.
Join ACU. Enjoy these rates.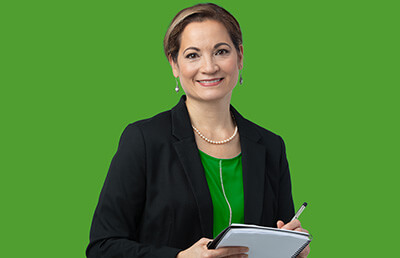 How can we help you today?
During your personal life journey, we believe goals are met faster with the help of others. We can help you achieve financial success during your brightest moments, and provide support during challenging times. And by banking with ACU, you help contribute to the goals and dreams of others too. That's money doing more.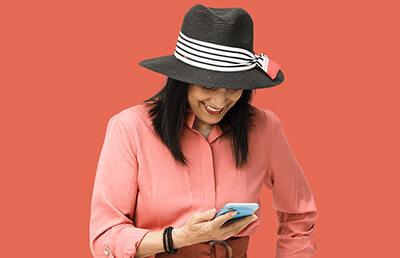 An app you can bank on
Bank on the go with the ACU mobile app. Manage your accounts, pay bills, transfer funds, deposit a cheque, locate our nearest credit union branches and more, anywhere, at any time.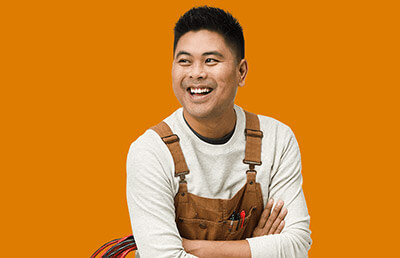 Online banking made easy
With ACU online banking you can safely access your accounts and online services 24 hours a day, 365 days a year. Open a credit union account, view balances and transactions, pay bills securely, transfer funds, make contributions, set up account alerts and more.
True wealth comes in many forms. Banking with purpose means connecting your values to your finances, making good decisions for yourself, while improving the lives of others. 
Taking a values-based approach is woven into everything we do. Our credit union exists primarily to serve the needs of our local communities and member-owners, providing financial services and advice to families and businesses in Winnipeg, Thompson and Gillam, and reinvesting back into those communities.
Do more with your money.
Whatever your goals, we'll help you get there.
A financial health check-up from ACU is a simple step that could help you improve your credit rating and manage debt, own your home sooner, grow your portfolio, retire early, leave a legacy for your loved ones . . . and so much more.
Take care of yourself, and your finances. Get a financial health check-up with our trusted financial advisors.
Bank on values. Join ACU.
When you bank with us, you support positive change in your community, and help connect people in ways that make dreams come true. Isn't that what it should be about?
Do more with these products
Featured advice and stories

Finances simplified. Stories that inspire.
Asterisk is Assiniboine Credit Union's blog. Our financial advisors and industry experts share tips on how to grow and manage your wealth, and help make your dreams come true. Read about money doing more in action, and discover why connecting your values with your finances, matters.