ACU is the first carbon neutral credit union in Manitoba
ACU is recognized as a climate change leader within the Manitoba business community and our credit union peers.
This is why we support environmental groups focused on climate change solutions in our granting program and commit to business initiatives that promote positive actions to address the climate crisis.
In 2018, we became the first carbon neutral credit union in Manitoba and the first Canadian organization to purchase Fairtrade Certified offsets. We've continued to purchase offsets every year ever since.
Our commitment to environmental sustainability
We are committed to bettering the planet, and we take actions to create, protect, and sustain healthy environments. Our commitment to environmental sustainability is a part of ACU's corporate culture. 
We're invested in our planet
As a Certified B Corporation® we're committed to real, long-term action on the environment and climate change. We're committed to being transparent with our environmental performance and climate actions. Our actions and performance are evaluated in our B Corp Assessment.
ACU named a Greenest Employer 11 years in a row
Our employees play a vital role in ACU's success in bettering the planet for all. ACU employees actively participate in environmental programs, initiatives, and incentives that help to support ACU's environmental performance and in their efforts to reduce our impacts on the planet.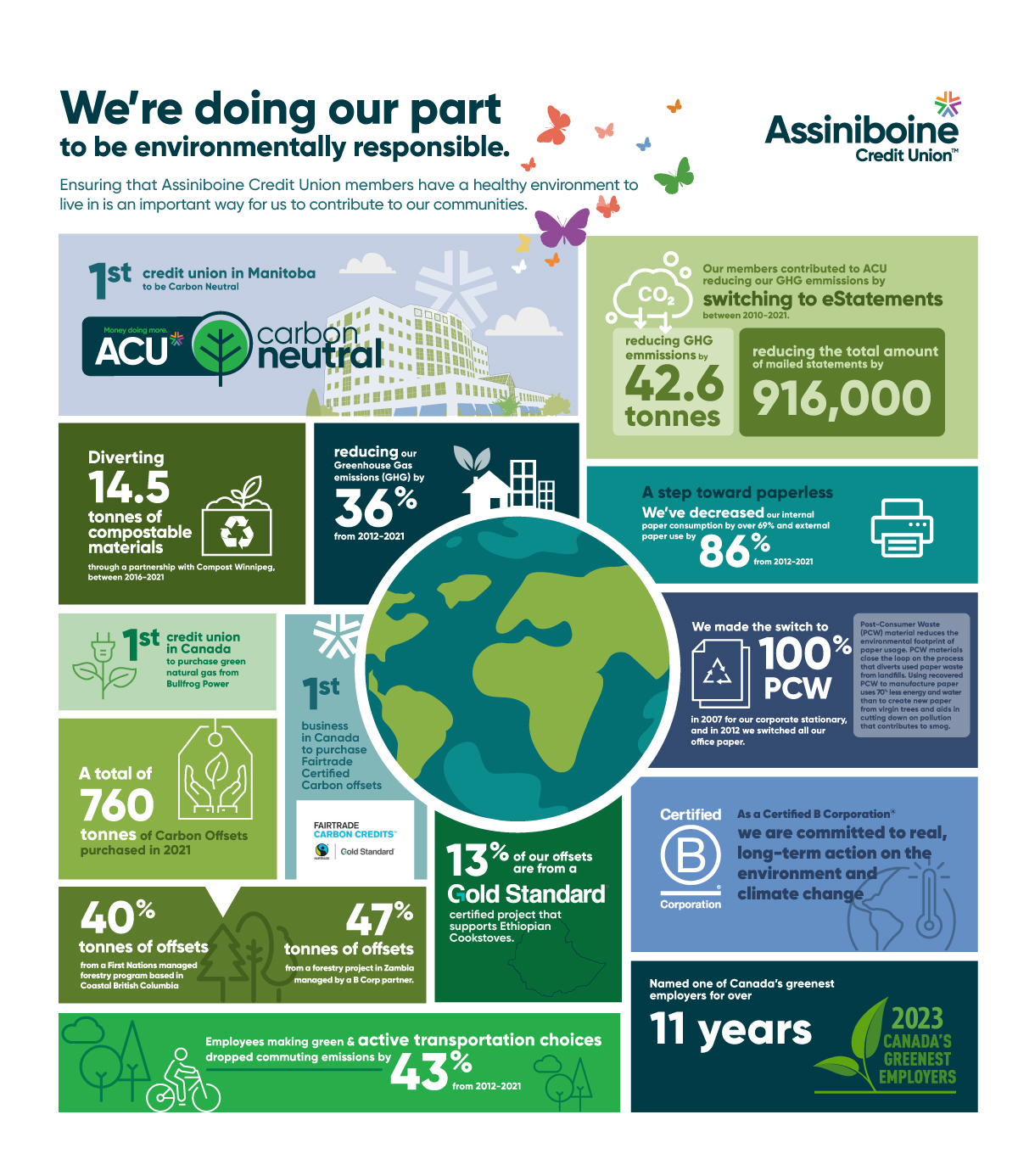 Highlights of our environmental sustainability initiatives include:
Featured advice and stories